Dr. Anthony Dillard provides exemplary patient care by investing in dental technology. In fact, our Carrollton, TX, office is fully equipped with state-of-the-art technology. Our tools improve our ability to see details and determine the most appropriate treatment for your needs. In addition, these devices help us to carry out our work more effectively and efficiently, improving your overall comfort.
Digital X-Rays
To improve your comfort and care, we've invested in a new way of looking at your teeth and support structures using technology that is fast and incredibly precise. Digital x-rays emit 90% less radiation than old-fashioned x-rays. What's even more amazing is that we obtain detailed images available for immediate viewing on your chairside monitor. Digital radiography speeds and simplifies diagnostic care and allows us to provide comfortable, efficient, and effective dentistry.
Zoom! Teeth Whitening
We offer Zoom! Whitening to brighten smiles up to eight shades in less than one hour. This revolutionary teeth whitening system lifts stains and discolorations to reveal brilliantly white teeth. Zoom! Whitening is fast, safe, and effective. Results appear almost immediately, making this bleaching method ideal for busy professionals and anyone on the go.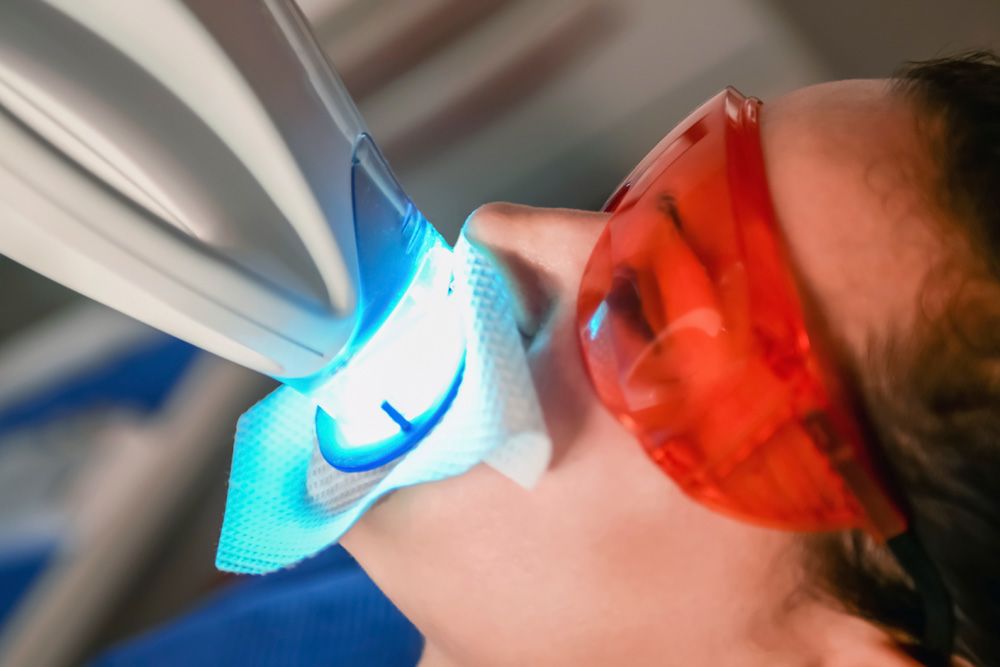 Intraoral Cameras & Chairside Monitors
In the past, patients were not able to see from the dentist's viewpoint. An explanation of findings and x-ray images were the only means of conveying information about an individual's oral health. Now, thanks to our intraoral camera, patients can relax in the dental chair and view images from inside their mouth on a chairside monitor. It is like a movie of your mouth, magnified 35 times. Intraoral images are an excellent teaching tool that enables patients to become equal partners in treatment planning. If you want a copy of the images, we can print them for you.
Our office is equipped with advanced technology, so we can provide our patients with the highest quality care.
Oral Surgical Telescopes
When Dr. Dillard works on your teeth, he'll most likely wear a funny-looking pair of glasses. These glasses are actually surgical telescopes that allow him to see and evaluate intricate details as he works. He is able to make tiny but important adjustments that would not be possible with the unaided eye.
Fiber-Optic Headlight
Similar to a coal miner's helmet with a light mounted on top, Dr. Dillard wears an advanced fiber-optic headlight when examining your smile. With this technology, Dr. Dillard obtain a clear view of your teeth and gums, without shadows affecting his vision. As such, he can provide better care for your one-of-a-kind smile.
Advanced Computer Software
Our state-of-the-art computer system streamlines practice management so that we can spend less time on administrative details and more time with our patients. From appointment scheduling to electronic insurance claim filing, our computerized office system keeps up with details and helps us serve you better.
Entertainment
A dedicated satellite receiver in each treatment room provides movies and music for our patients' enjoyment. This can help to put you at ease during any dental treatment.
Experience the Latest Technology
Our office is equipped with advanced technology, so we can provide our patients with the highest quality care. Contact our office online or call us at (972) 394-1492 to schedule your appointment with Dr. Dillard.