Porcelain veneers offer patients a customized way to achieve a smile free from chips, gaps, stains, and other cosmetic imperfections. In as few as two visits to our Carrollton, TX dental office, you can dramatically enhance your appearance and increase your confidence. Applied to the front surfaces of teeth, veneers are made of durable yet beautiful porcelain and blend seamlessly with your smile. Dr. Anthony Dillard provides customized care to our patients to help them achieve their dream smiles.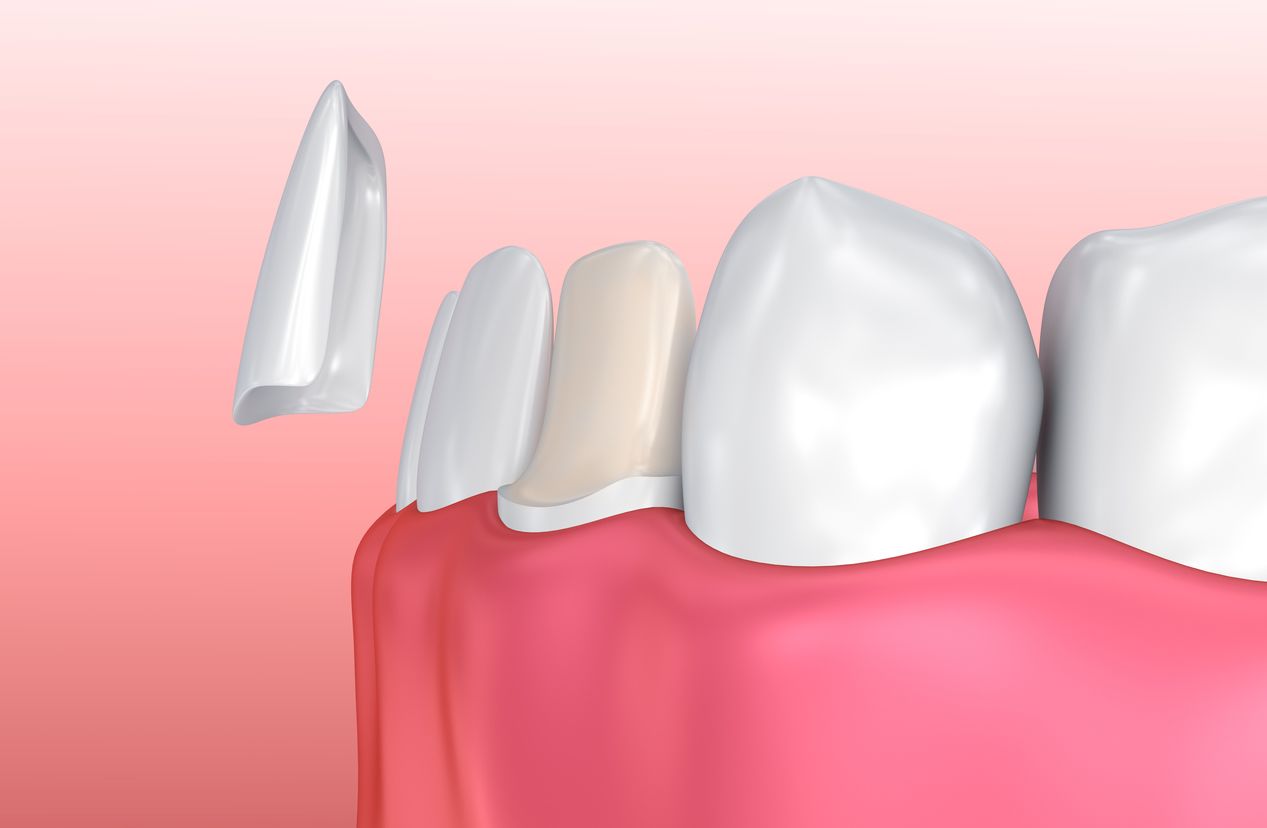 Understanding Porcelain Veneers
A porcelain veneer fits closely over your natural teeth to create a new finish and a more attractive appearance. These veneers are made of high-quality, stain-resistant dental porcelain. The finish is designed to mimic the look of natural tooth enamel, so your new smile will have the sheen and translucency that you desire.
Is this Treatment Right for You?
Almost anyone can be a candidate for porcelain veneers as long as their teeth and gums are in good condition. Therefore, before beginning the process of placing porcelain veneers, Dr. Dillard can conduct a thorough assessment of your oral health. As with any other cosmetic dentistry procedure, the condition of your smile is integral to the success of your veneers.
Placing Porcelain Veneers
Once Dr. Dillard has determined candidacy, he will prepare your teeth by removing a small layer of tooth enamel. This not only ensures the proper fit of the veneers, but also creates a surface to which the veneers can more strongly adhere. After removing enamel, we can take impressions of your teeth, which will be used to fabricate veneers that fit perfectly. We can also use the impressions to give you a set of temporary restorations to wear while your permanent veneers are constructed.
Veneers are made of durable yet beautiful porcelain and blend seamlessly with your smile.
Our dental lab usually needs two weeks to complete a full set of veneers. At this time, you will return to our office to have your veneers cemented into place. Dr. Dillard bonds these ultra-thin layers of fine dental porcelain directly to teeth to improve their shape, size, and color. Crafted in a dental lab by artisans skilled in creating fine dental restorations, porcelain veneers are a completely custom dental solution that will transform your smile. With proper care, porcelain veneers can last 10 to 15 years.
Transform Your Smile
We can create your veneers to complement your unique appearance and style. To help you achieve the smile of your dreams, we offer easy and stress-free financing options through CareCredit®. We also accept a wide variety of dental insurance plans. You deserve to feel comfortable and confident in your smile, and we want to help you accomplish your aesthetic goals. Contact our office online or call us at (972) 394-1492 to schedule your appointment with Dr. Dillard.