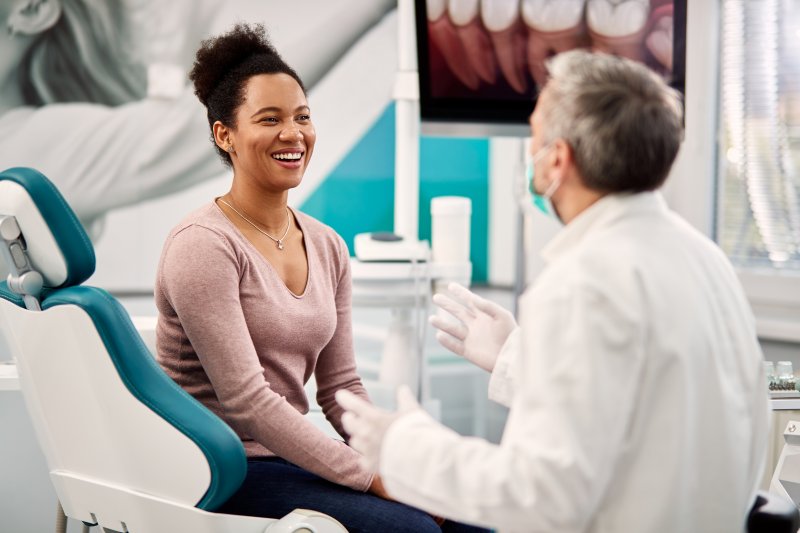 If you have a severely decayed or damaged tooth, a dental crown may be necessary. This is a cap that fits over the entire tooth, including the part that is visible above the gum line. It helps restore the tooth's shape, improve its appearance, and protect it from further harm. Crowns can last a long time with proper care, but how long? Keep reading to learn about the lifespan of a dental crown and how to make them last longer.
How Long Do Dental Crowns Last?
Dental crowns are made of durable materials, but they will eventually wear down over time. They typically last around 10 years, but with proper care, they can last for 25 or even 30 years. If you take good care of your crowns, they will serve you well for many years to come.
Not replacing a dental crown when it is due can increase the risk of developing oral health issues. The tooth will no longer be protected adequately, which may lead to the formation of a cavity. If the decay gets bad enough, you may need a root canal to save the tooth.
What Causes Dental Crown Failure?
Poor oral hygiene is one of the main reasons dental crowns fail. If you don't keep your teeth clean and free of plaque and tartar, the underlying tooth is more likely to develop decay. This can weaken the bond between the tooth and the dental cement, making the crown more likely to fail.
A chipped or cracked crown can expose the underlying tooth to infection, which can lead to failure of the crown. It is important to see a dentist as soon as possible if you notice a crack or chip in your crown. They can assess the damage and recommend the best course of action.
3 Tips for Caring for Your Dental Crown
Fortunately, there are several ways to extend your dental crown lifespan. Here are some steps you can take to prevent failure:
Practice good oral hygiene – Brushing and flossing your teeth twice a day is the best way to prevent gum disease, cavities, and other issues that can lead to dental crown failure.
Avoid teeth grinding – Bruxism is a condition that causes you to clench your jaw and grind your teeth, which can cause premature wear to your teeth and crowns. A nightguard is a great way to protect your teeth and prevent further damage.
Visit your dentist regularly – Biannual dental visits are a crucial part of maintaining your oral health. These visits allow your dentist to examine your teeth and gums and ensure that your dental work is in good condition. They may also provide you with hygiene instructions and check for any signs of issues.
About the Practice
The oral health of Carrollton and the surrounding communities is in excellent hands with Dr. Anthony Dillard. He takes pride in offering a wide range of outstanding dental services, including dental crowns to repair beams. He can also teach you how to maintain your healthy smile at home, such as offering you tips for prolonging the lifespan of your dental crown. Call Dr. Dillard's office at (972) 394-1492 or visit his website to learn more about dental crowns or to make an appointment.