Veneers – Carrollton, TX
Achieve the Smile of Your Dreams
Chips, stains, misalignment, and other dental imperfections got you down? Don't worry – you don't have to undergo months or years of back-to-back treatment to achieve the smile of your dreams. With veneers in Carrollton, Dr. Dillard can conceal flaws and perfect your smile simultaneously. Want to learn more? Then read on or get in touch with our team to schedule a consultation!
Why Choose Anthony Dillard, DDS Family & Cosmetic Dentistry for Veneers?
Highly Trained and Meticulous Cosmetic Dentist
See Your Results Beforehand with Virtual Smile Design Technology
iTero Digital Scanner for Putty-Free Dental Impressions
What Are Dental Veneers?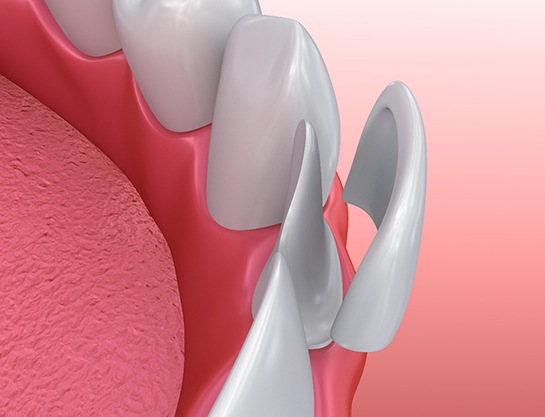 Veneers are custom-made from high-quality materials, like porcelain. When crafted into a thin shell, they can be bonded onto the front-facing surfaces of your teeth, concealing a wide range of dental imperfections in the process. Most often, they are used to correct stained, misaligned, and misshapen teeth. Since they can do so simultaneously (and in just two or three appointments!), it's not surprising that they are one of the most sought-after cosmetic dental treatments.
The Process of Getting Veneers
The first step in the veneers process is scheduling an appointment with Dr. Dillard, our highly trained and talented cosmetic dentist in Carrollton. During this visit, he will sit down with you, learn about your concerns, examine your smile, and learn about your aesthetic goals. If you both decide that veneers are the best smile-enhancing solution for you, then we will iron out the details of your treatment plan.
The next step will be "prepping" your teeth, which will involve a small layer of enamel being removed. From there, we will take impressions of your teeth and send them off to the dental lab along with the exact shade, shape, and size specifications. If needed, we can provide you with a temporary set of veneers while your permanent ones are being crafted (a process that usually takes about two weeks).
Once we receive your veneers from the lab artisans, you'll return to our office to have them placed. Dr. Dillard will securely bond them to your teeth, ensuring they look flawless. After any final adjustments are made, the process will be complete!
The Benefits of Veneers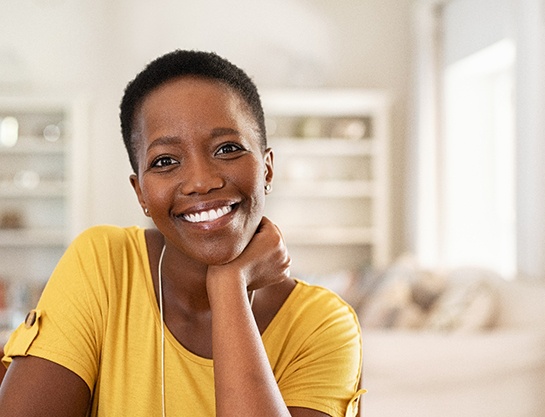 By now, you already know many of the benefits of veneers. To recap, here are a few noteworthy ones:
Speed – The entire process can be completed in just two appointments!
Versatility – Veneers can address one misshapen tooth or completely transform your smile.
Lifelike – With a wide range of lifelike shades, veneers look and feel incredibly natural.
Longevity – Veneers can last for 15+ years with proper care.
Easy maintenance – Veneers are stain-resistant, cavity-resilient, and easy to care for.