Invisalign – Carrollton, TX
Straighten Your Teeth with Virtually Undetectable Clear Aligners
Although traditional orthodontics have reliably helped millions of patients straighten their teeth, the metal brackets and wires leave much to be desired aesthetically. Fortunately, there is an equally effective alternative that is virtually undetectable: Invisalign. In addition to being a preferred Invisalign provider, Dr. Anthony Dillard has completed more than 100 hours of advanced courses in this clear aligner treatment. So, if you are interested in learning more about the treatment process and finding out if you're a candidate, don't hesitate to schedule a consultation ! Otherwise, you can read on to learn about how Invisalign works, the benefits of this orthodontic solution, and more.
Why Choose Anthony Dillard, DDS Family & Cosmetic Dentistry for Orthodontics?
Preferred Invisalign Provider
iTero Digital Scanner for Putty-Free Dental Impressions
Special Offer for $500 Off Invisalign
How Invisalign Works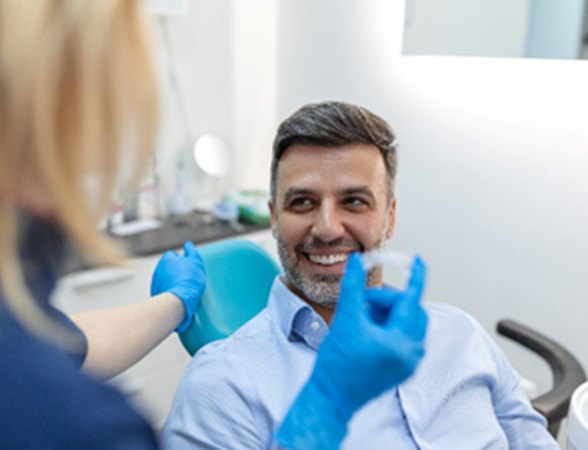 Invisalign is well-known for its see-through aligners, but how exactly do they work? In short, you'll be given a series of trays, and you'll wear each one for 7-14 days (the exact time will depend on your specific treatment). Each one is designed to move your teeth a step closer to their properly aligned positions, so it won't take long for you to begin seeing progress.
Important note: since the aligners only work while you're wearing them, you'll be asked to keep them on for 20-22 hours a day. If you consistently are unable to meet that goal, then you may fall off-track with your treatment plan, necessitating more aligners.
Indications for Invisalign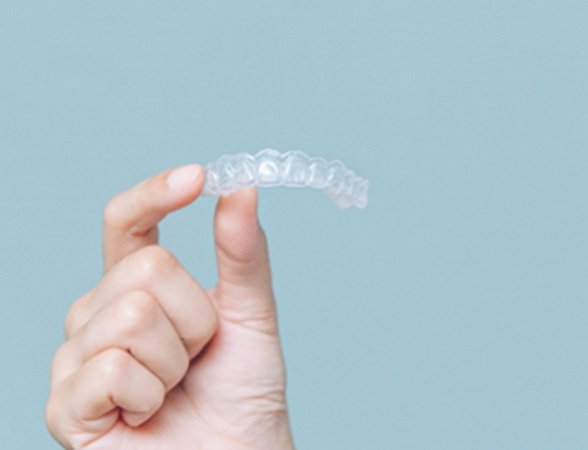 Fortunately, Invisalign's clear aligners aren't just aesthetically pleasing; they also can effectively address crowded teeth, gapped teeth, and bite problems. To learn more about each and how Invisalign can help, read on:
Crowded Teeth
If your teeth overlap, then you may feel self-conscious about your smile. However, this orthodontic issue can also negatively impact the health of your smile by trapping food particles and plaque in the unique crevices between your teeth. The good news is that your clear aligners can apply just enough pressure to gently guide your teeth into their properly aligned positions.
Gaps Between Teeth
Spaced-out teeth are a signature look for some people, but if you are unhappy with the gaps in your smile, then talk to us about Invisalign. With the comfortable, virtually undetectable trays, we can gradually close the spaces between your teeth, revealing a straight, balanced, and even more beautiful smile.
Bite Alignment
If your bite is uneven, you can have trouble chewing properly. It's also common for patients with overbites, underbites, and the like to chronically grind or clench their teeth. Fortunately, Invisalign may be the solution you've been looking for!
The Benefits of Invisalign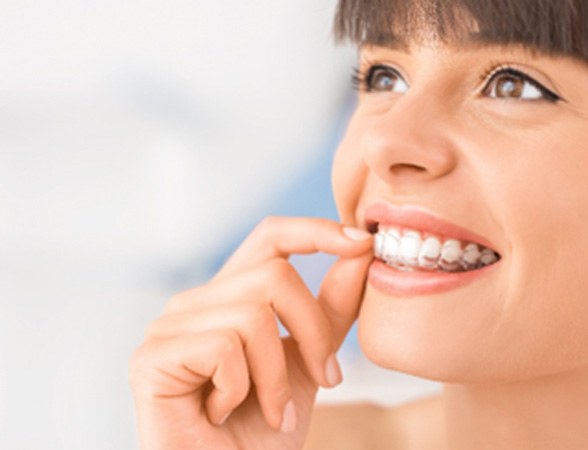 Invisalign has:
Discreet trays
Shorter average treatment timelines
No dietary restrictions
Easy oral hygiene regimens
Fewer check-in visits
How Much Does Invisalign Cost?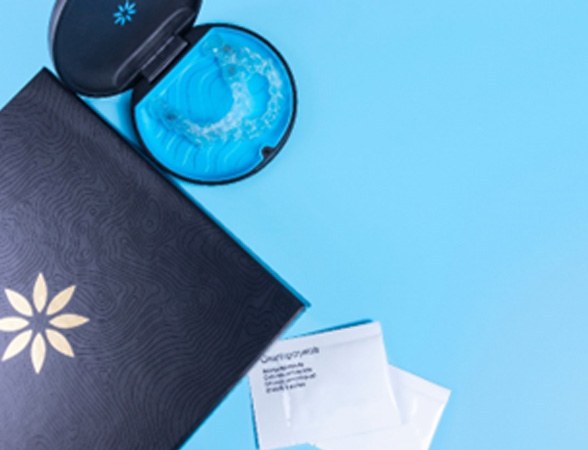 The cost of Invisalign varies. After all, no two smiles are exactly the same! Numerous factors impact the cost, including the severity of your misalignment and how well you follow the treatment guidelines. Don't worry – we will be here every step of the way to answer any questions you have. Plus, we can review all of the financial solutions available to you, including our latest Invisalign special.