Emergency Dentistry – Carrollton, TX
Gentle Relief for
Urgent Dental Problems
Even routine dental visits can be stressful for some people. When you're dealing with a powerful toothache, a knocked-out tooth, or some other dental emergency, it can be downright terrifying. Our team at Anthony Dillard, DDS Family & Cosmetic Dentistry understands that. Not only do we work to get you seen right away in a dental emergency, but we also do our utmost to help you feel comfortable every step of the way. Our beautiful dental office helps any tension melt away as Dr. Anthony Dillard cares for your smile. If you or a loved one is faced with a dental emergency, contact us immediately for gentle relief for urgent dental problems with emergency dentistry in Carrollton, TX.
Why Choose Anthony Dillard, DDS Family & Cosmetic Dentistry for Emergency Dentistry?
Same-Day Emergency Dental Appointments
Multiple Sedation Dentistry Options in a Relaxing Dental Office
Most Dental Treatments Performed In-House by Specialists
How We Treat Dental Emergencies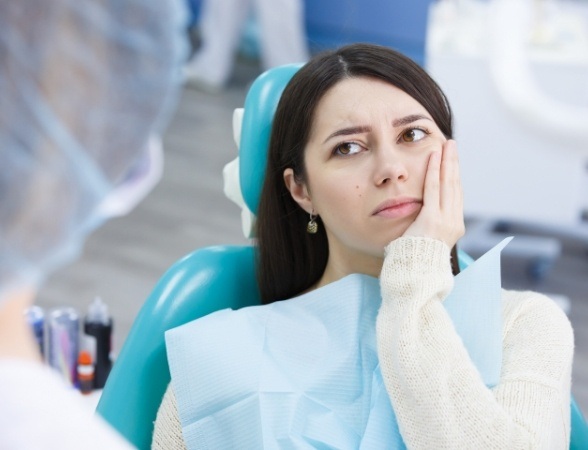 Our team will do everything we can to schedule an emergency dental appointment for you on the same day that you call, especially if you're in severe pain. No matter how soon we're able to book your appointment, you can count on us to provide first-aid tips over the phone to help you manage your symptoms in the meantime.
As soon as you arrive, we'll get you seated in one of our treatment rooms, which overlook waterfalls and other natural, relaxing scenery. Dr. Dillard will soothe any immediate discomfort you're in, and then he'll perform an emergency exam to confirm the source and extent of the issue.
Following your exam, Dr. Dillard can recommend one or more treatments that will directly target the problem and prevent it from recurring. Our team can also go over the estimated timeline and costs associated with your treatment.
Once we've agreed on a treatment plan, we can begin healing your smile.
Understanding the Cost of Dental Emergencies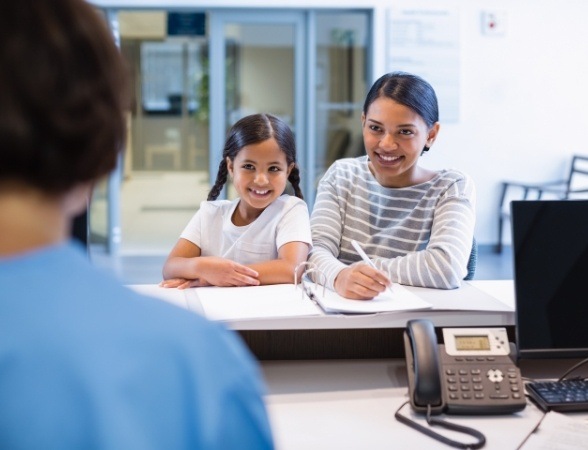 Every smile is unique, and so is every dental emergency, making it impossible for us to give you an estimate of how much your treatment will cost until you've visited us in person. Before we move forward with your care, we'll go over the financial information in detail so that you have a clear idea of what to expect. If you're worried about the cost of emergency dental care, the last thing you should do is put off treatment – it could make the problem worse and ultimately more expensive to treat.
Keys to Preventing Dental Emergencies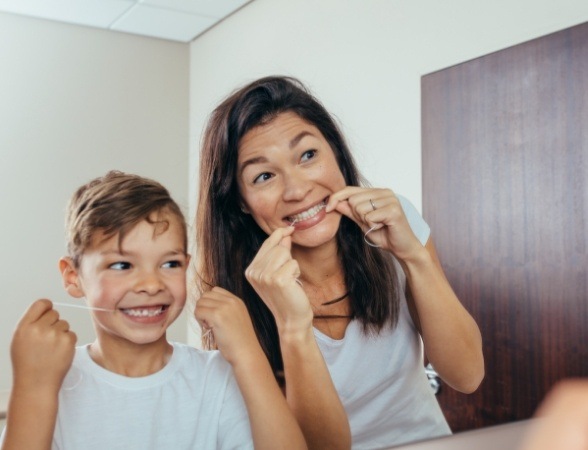 Not all dental emergencies can be avoided, but many of them can be. As long as you take good care of your smile's health with regular brushing, flossing, and dental checkups, you can minimize the buildup of plaque that contributes to painful tooth decay and infections. You can also reduce your risk by wearing an athletic mouthguard if you play sports or a nightguard if you suffer from nightly teeth grinding. Lastly, avoid biting down on hard objects that could break your teeth, like ice cubes, your fingernails, or pen tips.