Replacing Missing Teeth – Carrollton, TX
Get a Complete, Functional,
& Healthy Smile Again
One of the great things about living in the 21st century is that you no longer need to deal with empty spaces in your smile. Today, there are plenty of options for replacing missing teeth in our Carrollton, TX dental office, and they have only become more natural-looking and feeling as dental technology has evolved. At Anthony Dillard, DDS Family & Cosmetic Dentistry, we would love to bring back your lost pearly whites and help you eat and smile like you used to. Below, you'll find some of our available tooth replacement options. When you're ready to discover which one is right for you, call us to schedule a consultation!
Why Choose Anthony Dillard, DDS Family & Cosmetic Dentistry for Replacing Missing Teeth?
Dental Insurance Welcome & Low- to No-Interest Financing Offered
Goop-Free Digital Dental Impression Technology
Start-to-Finish Dental Implant Treatment Under One Roof
Dental Implants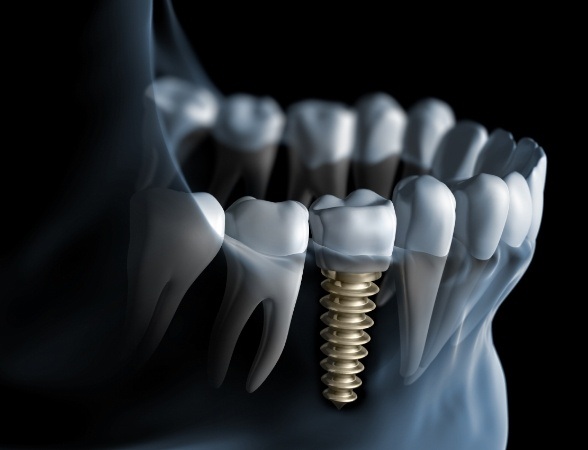 A dental implant doesn't rest on your gums or natural teeth. Instead, this small cylindrical post (made from either titanium or zirconia) is surgically positioned into the jaw, where it fuses with the bone to serve as the replacement root for your lost tooth. From there, we can attach a custom crown or bridge on top of the implant. As the only solution to bring back the entire structure of missing teeth, dental implants feel the most lifelike, and they're also able to last for 30 years or more with minimal maintenance.
Learn More About Dental Implants
Dental Bridges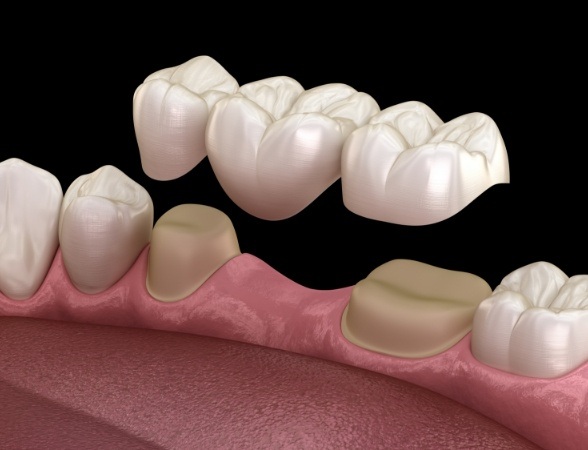 To replace one or more teeth in a row, we can fit a dental crown over the two natural teeth at the ends of the gap. Between these crowns are a number of free-standing artificial teeth designed to look and feel like the ones you've lost. Together, this prosthetic is known as a dental bridge. Once placed, your bridge should remain securely in place, keep your remaining teeth in alignment, and restore your ability to chew, speak, and smile for years to come.
Full-Mouth Reconstruction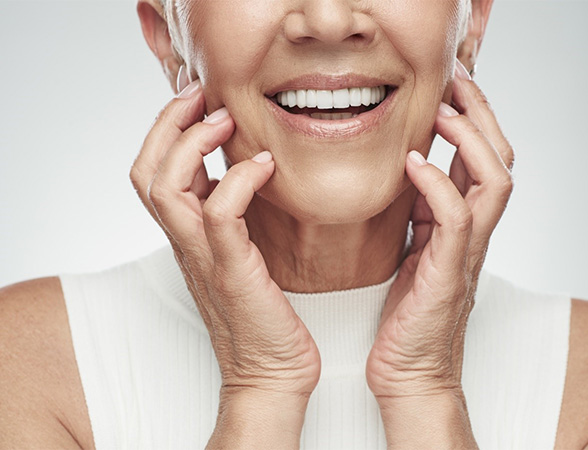 If a significant number of your teeth are severely decayed, damaged, or missing altogether, Dr. Dillard may need to put together a comprehensive treatment plan known as full mouth reconstruction. After talking to you about your specific needs and goals, and examining your mouth in its current state, he can create a plan involving various restorative and possibly cosmetic treatments designed to give you a complete, functional, and healthy smile.
Dr. Dillard tends to focus on preserving as many natural teeth as possible during full mouth reconstruction, rather than relying on extractions and tooth replacement. This conservative approach, which often involves the use of full-arch crowns, aims to help you maintain as much feeling in your mouth as possible.