Advanced Dental Services & Technology – Carrollton, TX
Advanced Dental Care with
Modern Technology
Many people don't realize just how much dentistry has changed in recent years. The introduction of digital X-rays, soft-tissue lasers, and other advanced instruments has changed the way we approach certain aspects of dentistry, and we're now able to offer our patients dental care that's even more comfortable, not to mention effective. On this page, you'll find some of the biggest examples of advanced dental services technology in our Carrollton, TX dental office that we use every day.
Committed to State-of-the-Art & Comfortable Dental Experiences
Dental Lasers for Painless Treatments
Comfortable, Accurate Digital Impressions
Clear, Detailed Intraoral Imaging
Intraoral Cameras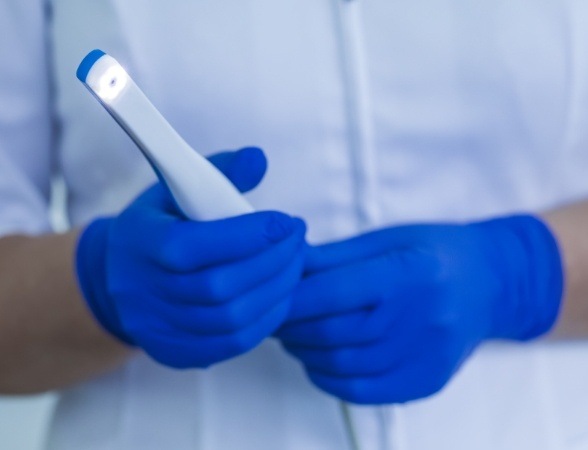 Intraoral cameras make it easier for us to help our patients fully understand their dental needs. Our Digidoc intraoral camera is a pen-like device that lets us take pictures inside of your mouth so that we can show you the parts of your teeth and gums that would be hard for you to see normally. We can point to cavities, gum disease, and other issues that you might need help with so that you know exactly what's going on when we start outlining treatment options.
All-Digital X-Rays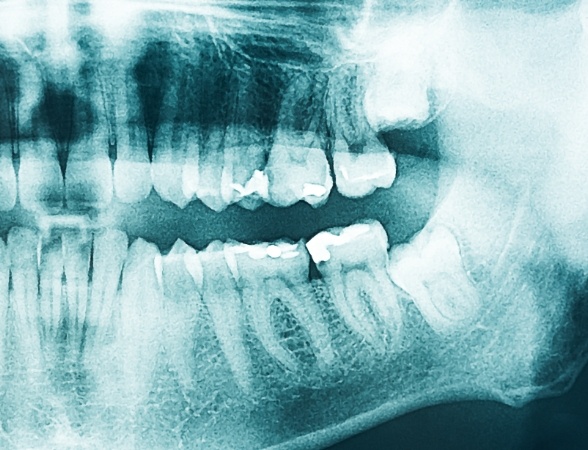 X-rays have played an important role in dental offices for decades, but they have had a number of drawbacks such as radiation exposure and having to develop the film in a dark room. Digital X-rays have made many of these issues a thing of the past; far less radiation is emitted, the images are produced right away, and the results are much clearer and make it easier to highlight the areas of interest in your mouth.
iTero Digital Impressions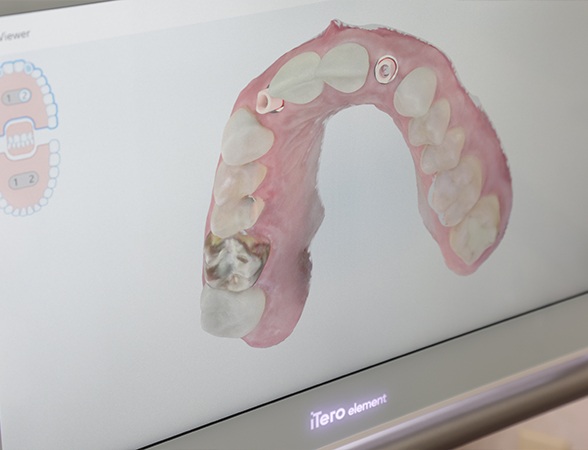 Restorative and cosmetic treatments need to be personalized for your specific mouth, which is why we need to take impressions. But we don't have to use any uncomfortable molds or bad-tasting impression material when we can just use our iTero scanner to capture all of the necessary information. The results of the scan are turned into a full three-dimensional model that's useful for planning treatments and creating restorations that match the rest of your teeth.
Soft Tissue Laser Dentistry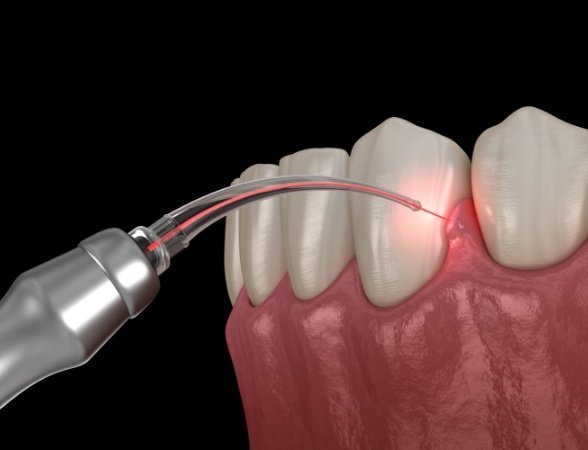 A soft tissue laser allows us to perform several treatments involving the gums while avoiding some of the side effects usually associated with such care. For example, the energy closes off blood vessels so that there's little to no bleeding at the end of the appointment. It's also very gentle compared to traditional dental instruments, so patients don't need to have their mouths numbed at the beginning of the procedure, and they'll spend less time recovering later.