Full Mouth Reconstruction – Carrollton, TX
Rebuild and Renew Your Smile
Dr. Dillard and our team have great compassion and empathy for patients in Carrollton who are suffering from extensive or complex dental problems, such as badly damaged teeth, missing teeth, and other serious issues. For such individuals, we offer a comprehensive restorative treatment plan known as full mouth reconstruction. Our goal is to preserve as many of your natural teeth as possible while we rebuild and renew your smile, improve your appearance, and end your dental pain.
Why Choose Anthony Dillard, DDS for Full Mouth Reconstruction?
All Treatments Completed In-Office
Preserve as Many Natural Teeth as Possible
• Comfortable & Compassionate Care
Is Full Mouth Reconstruction Right for Me?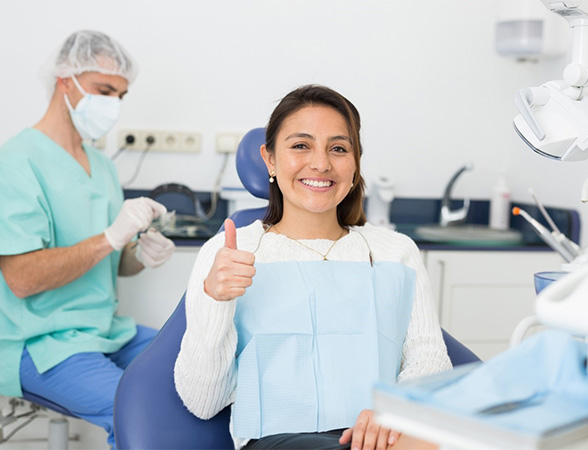 Even if you have been struggling with complex dental problems for years, full mouth reconstruction may be able to help. It is ideal for patients who have missing teeth, broken and decayed teeth, gum disease, and other severe oral health problems.
Once your treatment process is complete, you can expect to be able to eat a wide range of foods and smile with confidence! Indeed, your overall quality of life is likely to improve.
The Full Mouth Reconstruction Process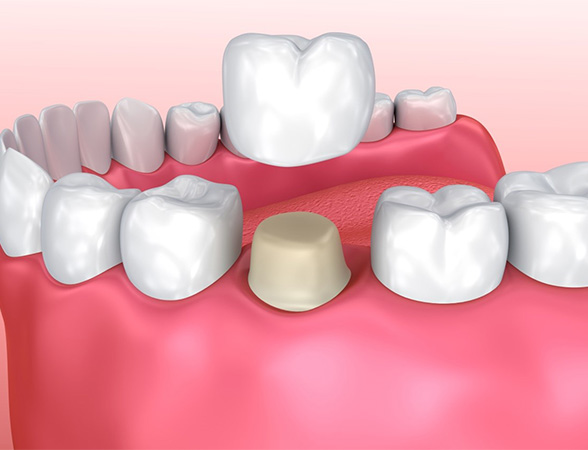 The full mouth reconstruction process begins with a consultation, during which Dr. Dillard will examine your mouth and learn about your goals for treatment. From there, he will design a plan to get your oral health back on track. He can even create a wax mock-up to give you a preview of your results.
Your custom restorative plan may involve a number of different treatments, but whichever services you undergo, you can rest assured that, unlike many dental offices, we do not automatically resort to extracting teeth and replacing them with dental implants. Rather, if possible, we strive to preserve as many natural teeth as possible and restore them with lifelike crowns. Our approach allows you to feel pressure when you bite down so you can fully enjoy your eating experience.
If some of your natural teeth are not salvageable, Dr. Dillard may partner with a specialist to replace them with a removable implant denture. The specialist comes right to our office, so you will not have to worry about going to an unfamiliar practice for this portion of your full mouth reconstruction.
Understanding the Cost of Full Mouth Reconstruction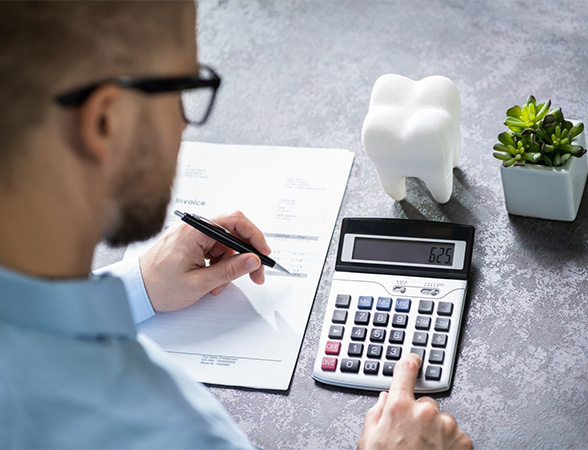 The cost of full mouth reconstruction varies from patient to patient. During your consultation, we will be able to discuss specific numbers with you. Often, this service costs at least several thousand dollars. While that might seem pricey, full mouth reconstruction can rightly be viewed as a smart investment in your oral health and overall wellness.
Our practice welcomes dental insurance, and we accept financing through CareCredit. We want to make it as easy as possible for you to afford your care.